A journalist based in Guyana, Carinya Sharples, has pointed out that the Bajan singer Rihanna's latest music video appears to make a tribute to Ghanaian undercover journalist Anas Aremeyaw Anas, who covers his face with beads. She noticed the similarity when she was researching the singer's lyrics.
Here's what Mr Anas wore when he was interviewed by the BBC's Sammy Darko to remain incognito: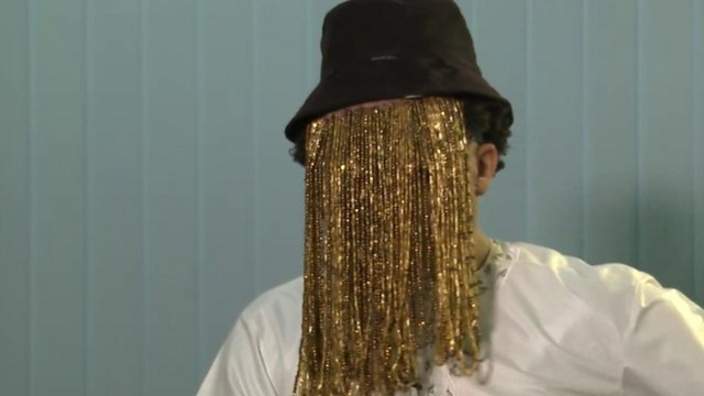 Mr Anas shook the Ghanaian judiciary last year when he released a film on judges allegedly taking bribes.
There is no indication from Rihanna that it is nothing more than a coincidence.
But if it is a tribute, it wouldn't be the first time, as Ghanaians took to covering their faces in the same way last year: