The Minister of Trade and Industry, Kobina Tahir (KT) Hammond, has given a detailed account to Parliament of entities which have benefitted from the one-District-One-Factory (1D1F) initiative.
He mentioned that GHS 14,407,808.00 have been disbursed to 60 companies across the country through the Exim Bank.
Some of the beneficiary companies include Royal Jute Company, Dannex, Darko Farms, Asamoa and Yamoa Farms, Weedi Africa Limited, Bloomfields Limited, KAD Manufacturing, GH Global among others.
Addressing the House on Tuesday, the Minister said this was geared towards strengthening local companies to enable them to function and supply the local markets.
"Mr Speaker, the import bill for food preparations for infants use was approximately $ 25 million in 2021 but reduced to $ 20 million in 2022. In this regard, government will continue to assist the growth of the food sector through the targeted interventions, especially companies specializing in the manufacturing of food preparation for infant use," he said.
Mr Hammond was answering questions on the floor of Parliament as to how much each of those companies benefited from the facility.
The country, he said was bent on creating a manufacturing state rather than service and consumption.
Soon, Mr Hammond revealed the House will be presented with a bill which will seek to restrict and cut down on general importation into the country.
"There is a conscious plan to help cut down on importation to the country, I don't know whether bottling water will be affected, soon we shall bring it, and we will see," he remarked.
Check out the full list below: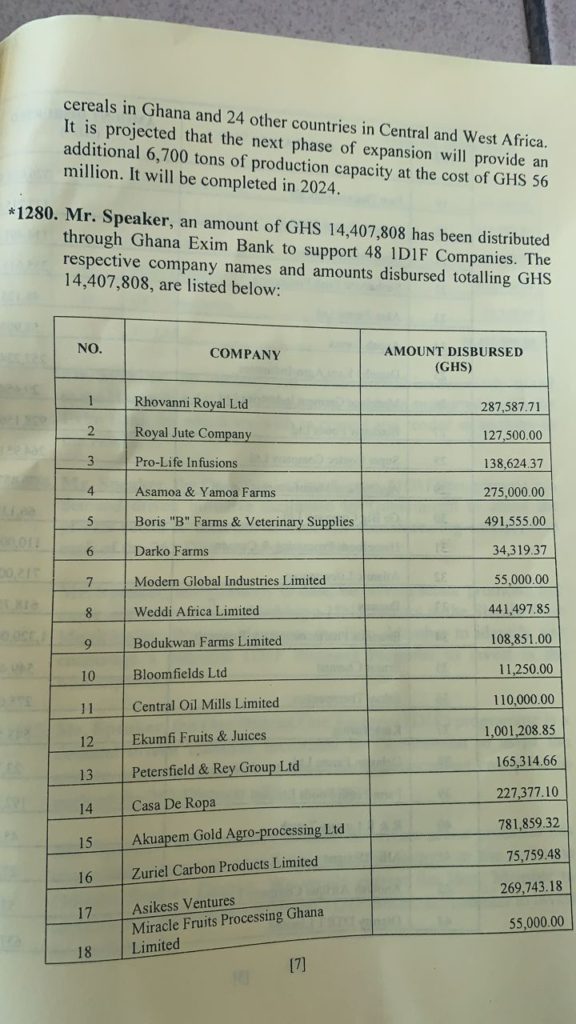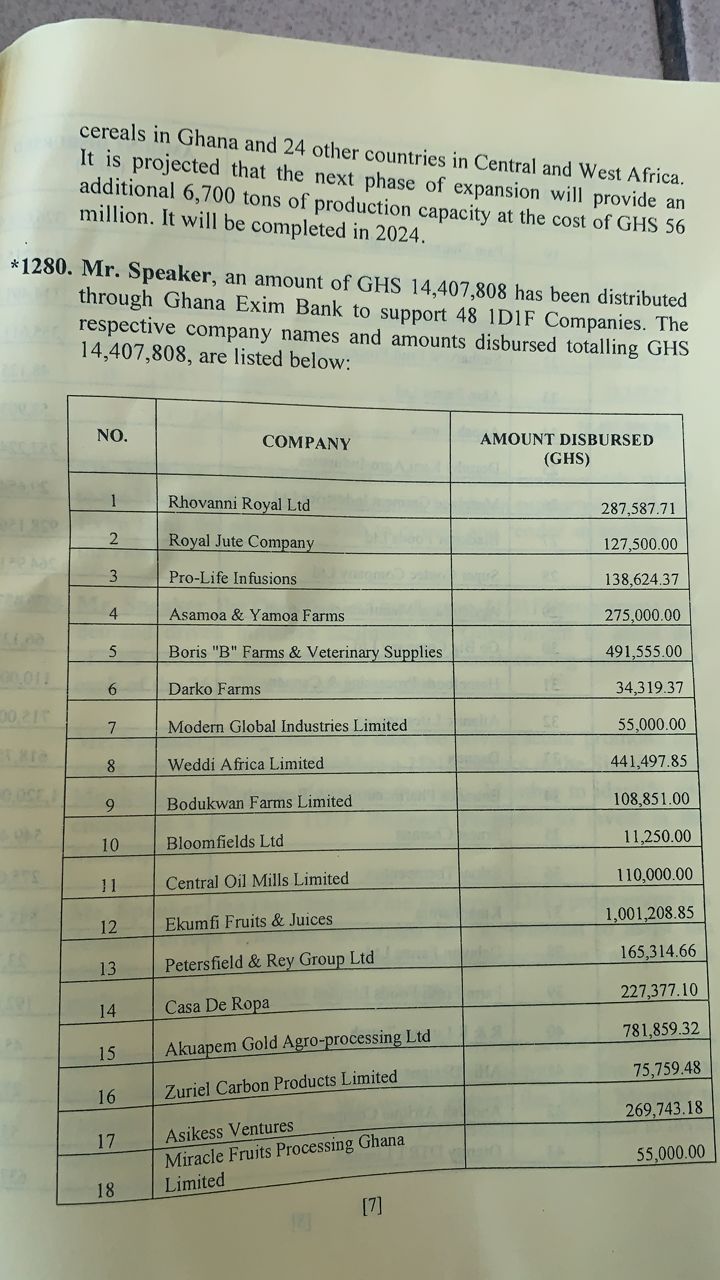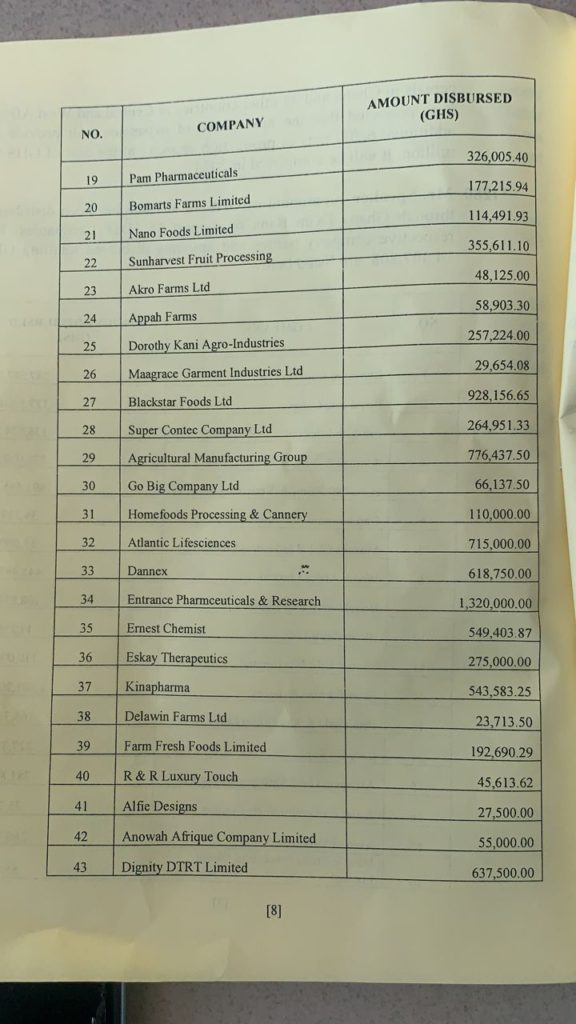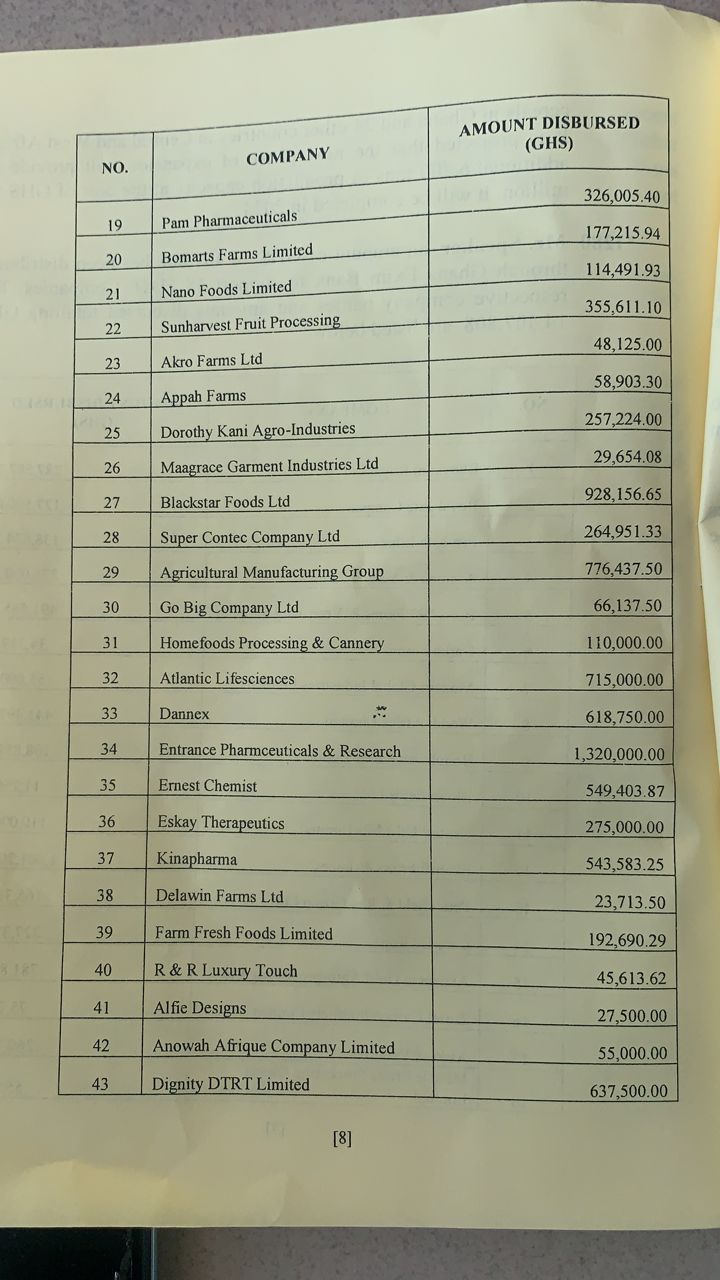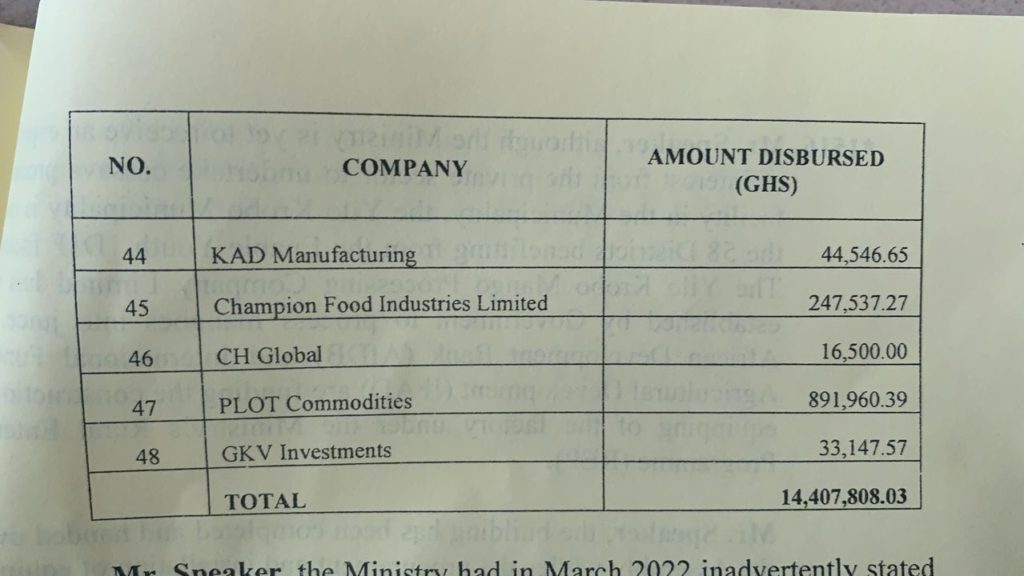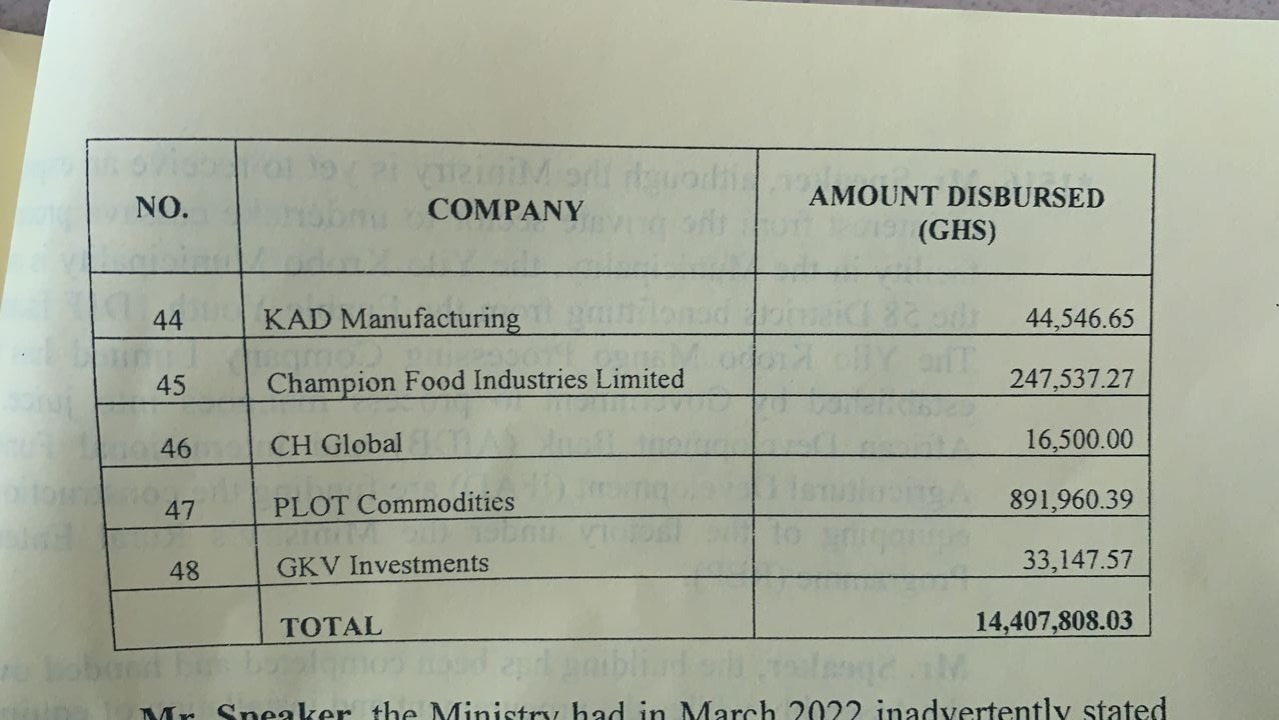 Source : adomonline